We at Scores-N-More are proud to announce our new Online Agility Trial Secretary services. You may now sign up Online for your Agility Trials. Please enjoy yourself and if you have any questions, please feel free to contact us
Thank you for your support,
Email: Bonnie Reifsnyder, LTS or  Email: Courtney Bruso
Read our Entry Form Instructions!
Who we are and what we do!
Scores-N-More (SNM) is an AKC, Annually Licensed Trial Secretary business! It is owned and operated by Bonnie Reifsnyder, a Licensed Trial Secretary. Bonnie will manage all of your pre-trial entry submissions and she will provide your club with professional entry and trial results. Bonnie will attend your trial to manage and maintain the event's electronic scoring. All trial event premiums and trial results are posted to the scoresnmore.com web site. All trial dates, opening and closing dates, special announcements, entry updates, running orders and any other trial details an exhibitor would need to know about your event will be posted to the web site.
You may already know of SNM but for those of you who don't, we would like to further introduce you to what we do here at Scores-N-More. We offer a Trial Secretary service for AKC Agility, Obedience, Rally and Scent Work events. Bonnie has many years of event experience and has been granted annual licensing by AKC since the Licensing program began.
When you hire Scores-N-More you hire one of the best! Bonnie will be named your Trial Secretary who will take care of all the pre-trial entry submissions and she will provide your club with professional results in entry processing and electronic scoring during the trial weekend. SNM is eager to help your club. If you are interested in our services, please email me or visit with me at any trial. Take a look at our Upcoming Trials for an Event near you!!
IN CASE OF EMERGENCY: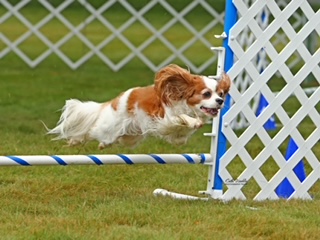 Some of our Clients we are proud to serve!
Over the past 15 or more years Scores-N-More has created some fantastic relationships with our clients. Below is a list of the many clients we serve on an annual basis. SNM would like to say "Thank You" to all of our clients for your continued support and for allowing us to be of service to you and your clubs!
Airedale Terrier Club of America
Capital City Cocker Club, Inc.
Colonial Rottweiler Club
Dauphin Dog Training Club, Inc.
Harrisburg Shetland Sheepdog Club
Montgomery Terrier Agility Cluster (MTAC)
Mt. Nittany Dog Training Club
Nita-Nee Kennel Club
Scottish Terrier Club of America
Susque-Nango Kennel Club, Inc.
West Highland White Terrier Club of America
Williamsport Dog Training Club
York County Dog Training Club
York Kennel Club